The rate at which carbon emissions are added to the atmosphere needs to come to a rapid and complete stop if the world is to meet its goal of limiting global warming to 1.5°C1. Despite the latest data from the Department for Business, Energy and Industrial Strategy (BEIS) showing that greenhouse gas emissions fell by 9.5% in 2020 compared to 20192, the UK is currently on track to miss its legally binding 2050 net-zero commitment.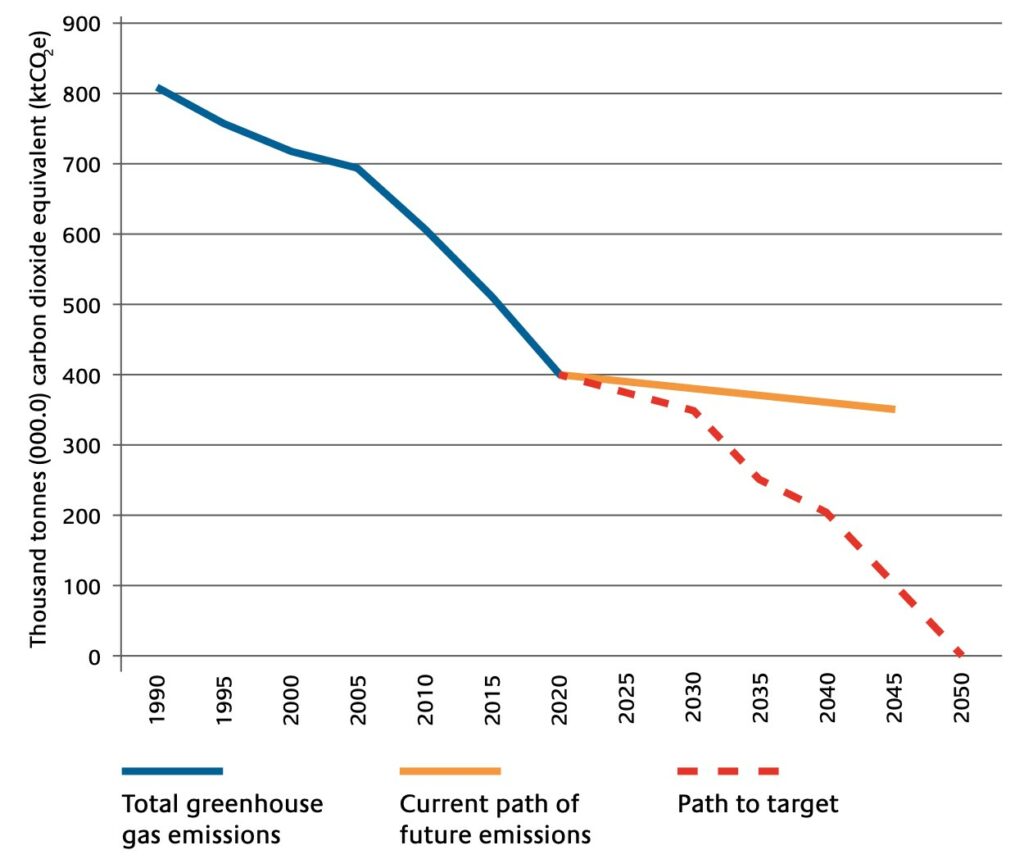 Time and again, commentators have acknowledged the crucial role businesses can play in limiting the worst effects of climate change. Most recently, a report published by Automotive Property Consulting (APC)3 – Car Dealerships: leading the charge to Carbon Zero – revealed new net zero car dealerships are at the forefront of an automotive sector push to achieve net zero status.
Its findings showed that whilst electric vehicles (EV) are currently the main focus for manufacturers and the UK Government, the spotlight will increasingly fall on property, with the opportunity for 'dealers and manufacturers to work in tandem with their landlords to either refurbish, retrofit, or develop sustainable characteristics.' We whole heartedly agree with this given built environment contributes around 40% of the UK's total carbon footprint4. In 2019, the operations of buildings contributed 87 Mt CO2e – 17% of UK GHG emissions5.
According to Royal Institution of Chartered Surveyors (RICS), interest in 'green' and sustainable buildings has ballooned over the last few years6. Drivers for change include Increased awareness of ESG risk and opportunities, regulation and legal requirements and higher potential financial return. Yet, the biggest push comes from clients, stakeholders and customers. Indeed, research from the Society of Motor Manufacturers and Traders (SMMT) shows that developing comprehensive sustainable strategies is very much at the front of manufacturers mind with 62% putting these in place. And motor dealerships will need to follow suit.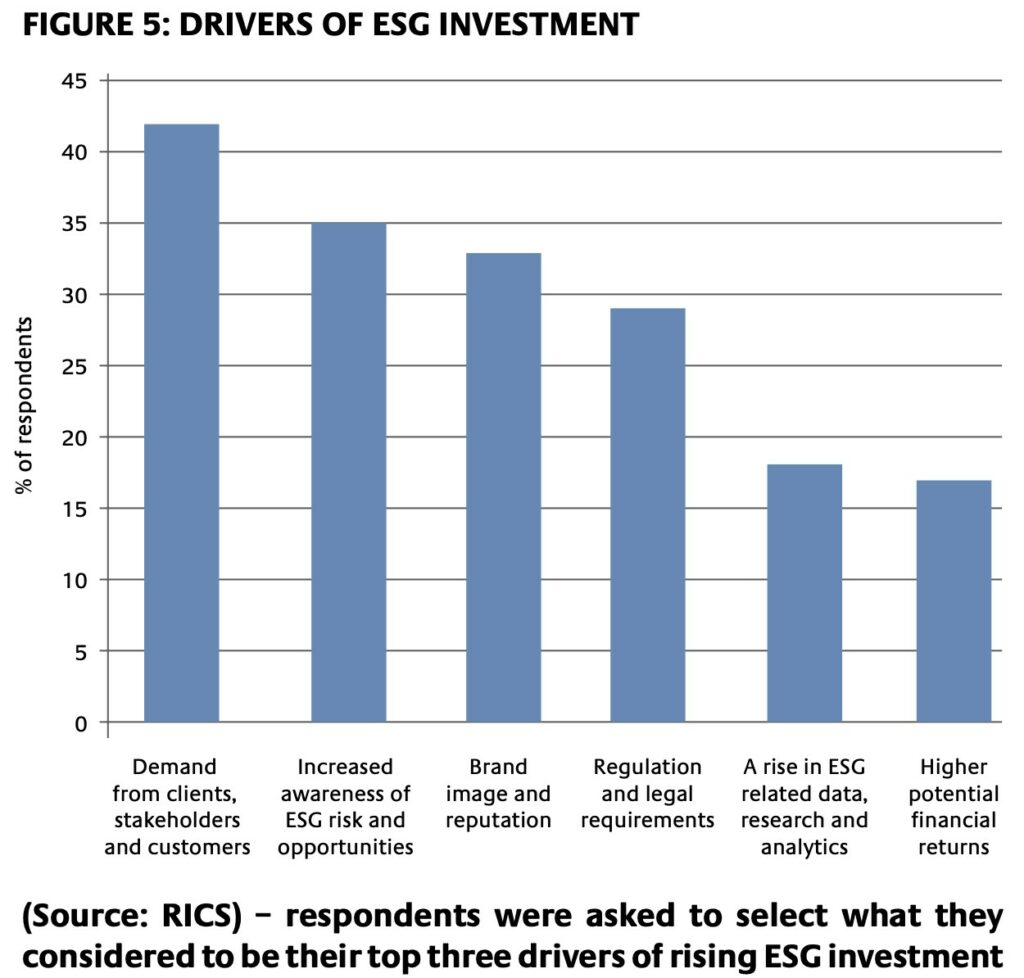 The APC report states that creating carbon zero dealerships is very much possible and the opportunity presents itself for the automotive industry to be at the forefront of change. But it also says low carbon, energy efficient features – such as rooftop photovoltaic panels, solar thermal panels, green walls and rainwater reuse systems – 'induce significant cost', a major barrier to investment for many businesses.
A new route to carbon reduction
Is this strictly true? What if there was a different way to invest in low carbon solutions that could help car dealers on the road to lower carbon emissions and net-zero? One where costs were controlled, predictable and designed to deliver a host of operational savings and efficiencies. 
At Journey we understand that given the current economic climate businesses may be reluctant to invest. It's for this reason we have developed a service-based model that covers the cost of upgrading to greener, more energy efficient technology – such as LED lighting and EV charging – but without any upfront costs. It works in a similar way to a contract hire or fixed cost motoring agreement, unlocking thr transition to carbon neutrality, as well as operational cost savings.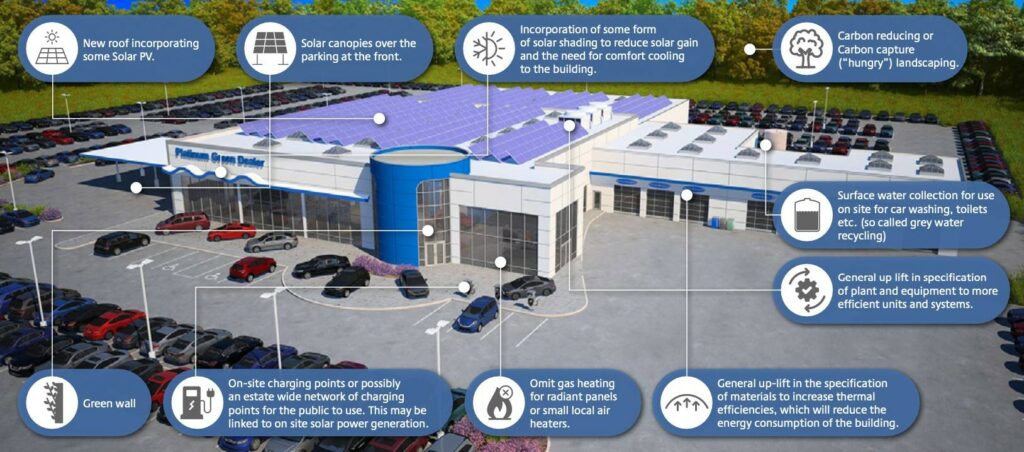 Businesses may be facing up to some big changes and challenges. But it doesn't need to be expensive. By implementing the right strategy, and aligning with the right partners, building a greener business becomes one step closer.
To learn more about how you can decarbonise your business in a cost-effective way through our service-based models, download our free guide.
Sources
Images courtesy of Automotive Property Consulting